So you got the Treemendous...
Collapsible content
Most Important Tips

Lay the decorator on a flat even surface.

Make sure the ornament is fully inserted into the machine before turning on.

Holding your marker from different angles will help to get the best coverage.

Waiting a few seconds before removing your ornament from the decorator will ensure it is dry and ready to be hung!

Make sure to click your marker cap completely closed to prevent drying out.
Markers - Are They Non-Toxic and Food Safe?

Our markers conform to ASTM D4236 and are classified as non-toxic but they are not classified as food safe.

Please see our below statement about consumption of decorated eggs.
Using Other Markers

Our markers are designed to be the fastest drying in the market, but you can use other markers. Just make sure they are fast drying and non toxic!

We also do not recommend using any water-based markers as they do not dry quickly and results might be unsatisfactory.

If you would like to purchase more of our markers, click here.
Getting Marker Stains Out Of Clothing
Product Page

To view or purchase this item in our catalog click here
Need More Ornaments?

The Treemendous only works with our refill ornaments which you can buy here!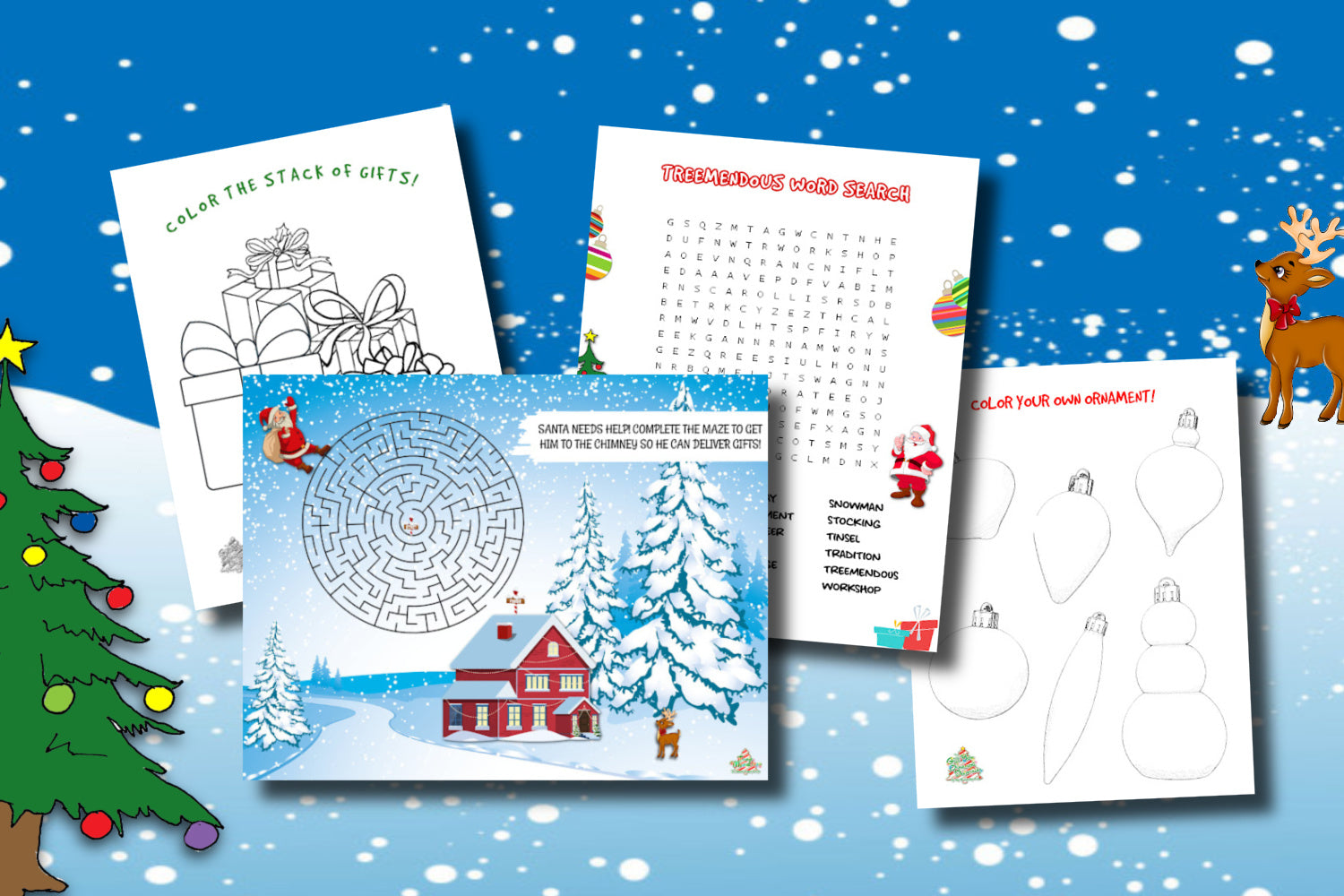 Treemendous Activities
Check out our free activity pages including a word search, maze, and coloring pages!
Click Here
The Reviews Are In!
"Once we saw how pretty the ornaments turned out we continued to purchase additional blank ornaments so that our tree this year - with the exception of the tree topper and 2 Olaf ornaments - is completely decorated with TreeMendous ornaments!!!!!!!!!!!!!!!! I WOULD HIGHLY RECOMMEND THIS ORNAMENT MAKER AS IT NOT ONLY ALLOWS YOU TO PRODUCE LOVELY ORNAMENTS IT ALSO CREATES A GREAT FAMILY ACTIVITY!!!!!!!!!!!!!!!!!!!!!!!!" - Patti
"Best $16 I ever spent! Bought to create ornaments with grandchildren and we all had a ball. Clear and easy instructions makes this fun for all ages. Ordered more ornaments and markers to create a full tree for the holidays!" - Gianna Lea
"I love this product. I bought it as an activity to do with my grandchildren after Thanksgiving Dinner. I was hoping it would keep them busy and that they would enjoy it. Good thing I bought extra refills because not only did they enjoy it but all of the adults wanted to make one as well. This was a wonderful family activity. Participation from our three year old to our 63 year old guest!" - Amazon Customer
Have a Question?
If you didn't find what you're looking for here, you can email our friendly customer service at info@heybuddyheypal.com!